Unique Acquisitions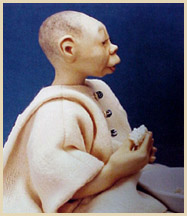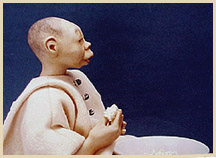 One of a kind, direct sculpt porcelain by Netherlands artist, Yara A. These monks were a special commission for Mann Gallery and are now available singly since one has been sold.


$900 to $950
Kamini is facinated by different foods. Last year Kamini prepared for his trip to China because he had heard of their wonderful cuisine. However when he arrived he found that he had no money and developed a taste for rice, morning, noon and night! Kamini is $900.00
Approx 6 inches tall seated

To order contact: manngallery@att.net

Mann Gallery BostonArts - Back to Thumbnails!