the first items you will see are large in pixels. They are a table base
(to be covered with glass - Pirates).
Next two photos are from a mantle he did.

Next is a door

Then we get to the family, children playing,
the rider, the sad angel the gossips
and a vain angel picking his teeth.

YES...they are ALL handpainted and
handcarved of course
Most of these were commission pieces, there are a few available.

As you can see he has a WIDE range.

Of course you will not be interested in all

but I think there is something you may like!

At least you can appreciate his talents and enjoy!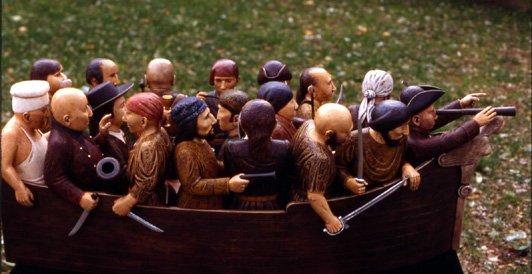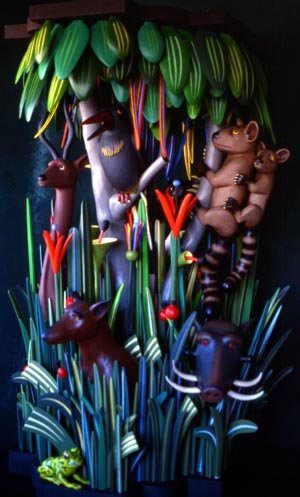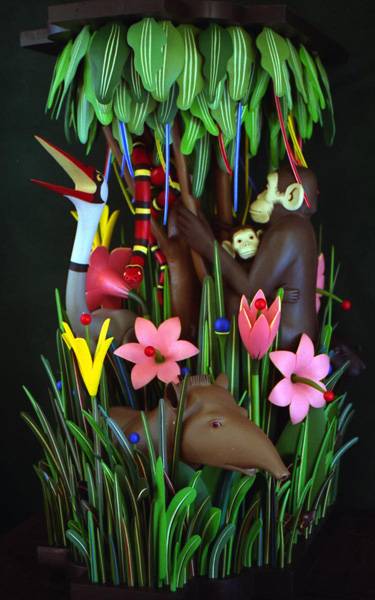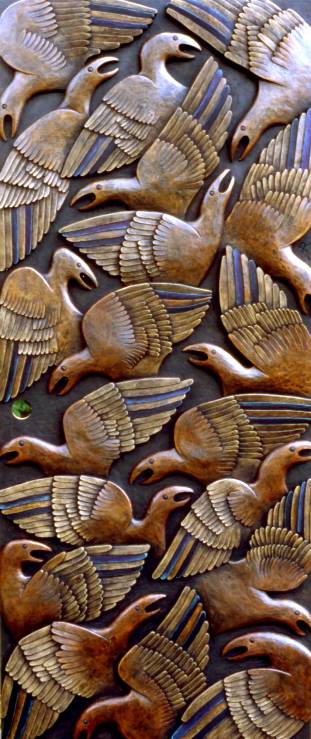 &nbsp'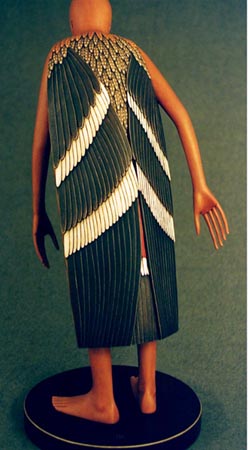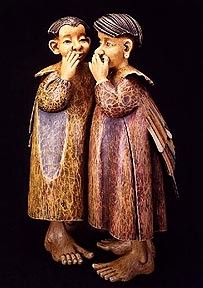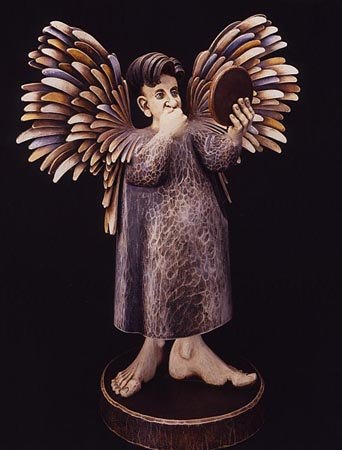 To order contact: gallery@attbi.com