HUGE 29" Sliced Manikin!
King Kong of Manikins!!
Ooooh Noooo!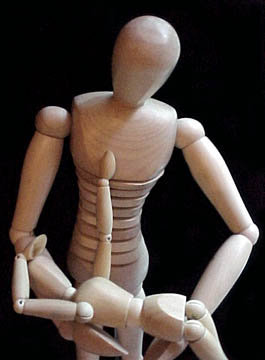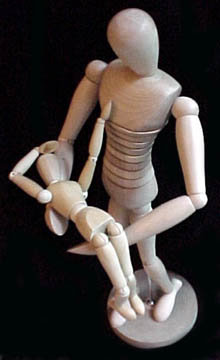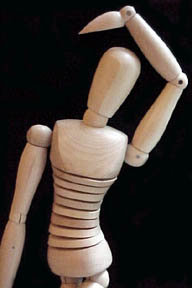 closeups of both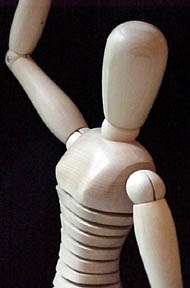 Gotta Run!
Click here to See Life Size NearReal manikins CLICK HERE!
A staple for every art student is the wooden, poseable manikin. Well here he is at a gigantic 29" inches, with a sliced body that contains a coil that allows posing never obtained with a regular manikin.
This fellow is shown with a normal 12" manikin! Also shown with a human size man's watch to give you an idea of the scale.
Also shown in last photo is the female of the same size. She is available on separate auction.
He makes a great gift item for the Art Student, Model Collector, Action Figure Enthusiast, Doll Maker, Miniature Collector, just about everyone loves these guys!! Great fun gift for men as they can display them on bookcases and in executive offices.
Shown Here with a gal his Own Size!

All photos copyright Mann Gallery 1999 and not for re-use or copying.
To return to auction use your back button