From Renowned Polish sculptor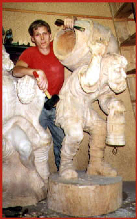 Jozef Nadrowski
Nadrowski draws his topics for his works from
the world around him. His belief is that wood is a living matter
and cooperates with him!
Below you will find one of his friendly characters or "creatures" that are
friendly to people and bring happiness and warmth.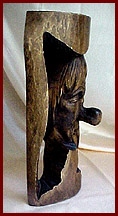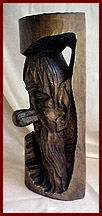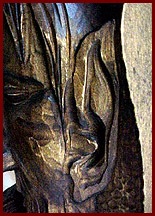 His pieces have a rustic yet finished look.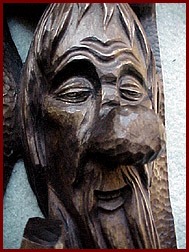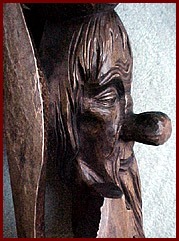 As you can see, Josef utilizes the natural beauty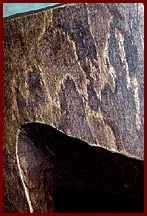 form and grain of the wood.
This piece measures 13" tall by 7" wide by about 5" deep to the nose end!
THE fOLLOWING WORK IS ALSO AVAILABLE NOW!
Click Thumbnail for Full Page of Views.
Or see our

Vintage Posters Pages!
Or find gifts from

at BostonArts China
Visit the Main Gallery for more information